Engineering Consulting
·
Multiple locations
·
Hybrid Remote
Pääsuunnittelija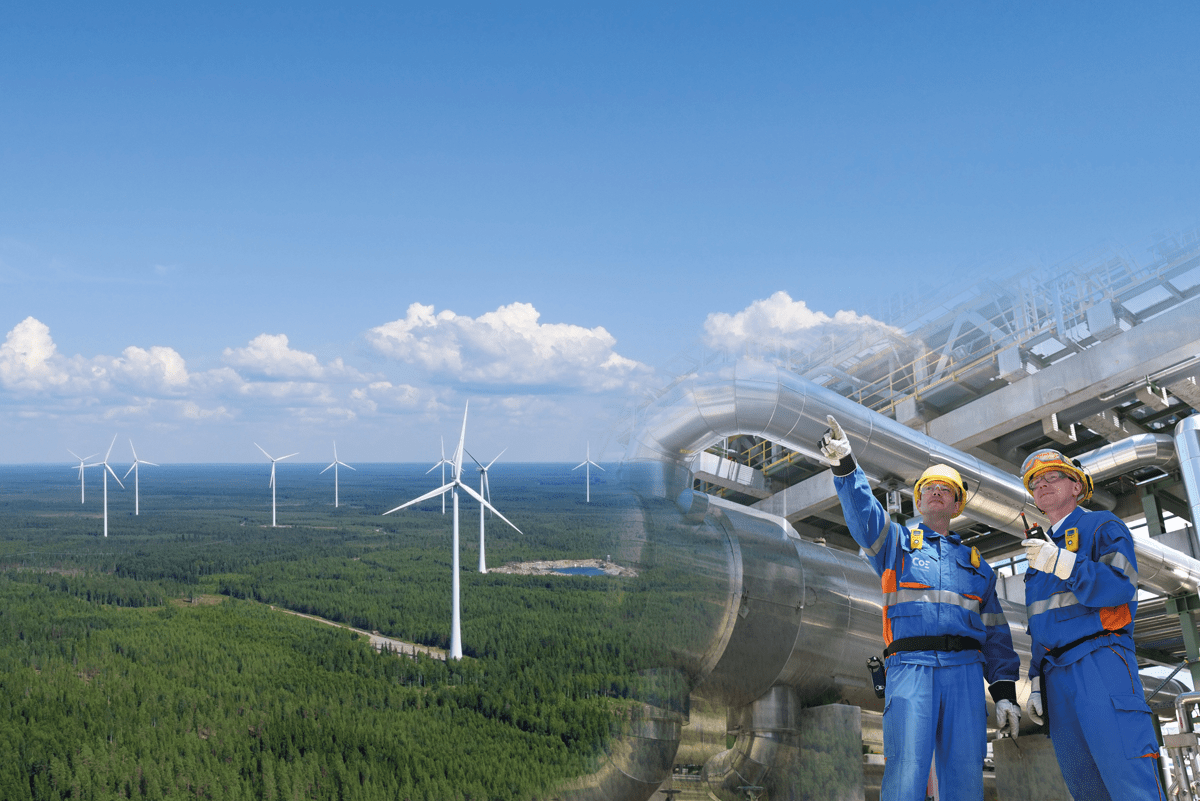 Co-Engineering Group on vuonna 2012 perustettu insinööritoimisto, jonka osaamisalaa ovat sähkö- ja automaatio alan ratkaisut ja palvelut. Yhtiö tarjoaa palveluita erityisesti vihreän energian ja teollisuuden tarpeisiin. Tyypillisiä suunnittelukohteita ovat sähköasemat, tuulivoimatuotanto sekä tuotannon ohjausjärjestelmät. Yhtiössä työskentelee noin 100 insinöörialan ammattilaista. Yhtiön toimipisteet sijaitsevat Vaasassa, pääkaupunkiseudulla, Tampereella sekä Ruotsin Östersundissa. Konsernimme liikevaihto vuonna 2021 oli noin 9 miljoonaa euroa. co-engineering.fi.
Co-Engineeringin tytäryritys Anteplan Oy on vuonna 1995 perustettu insinööritoimisto, jonka osaamisalaa ovat laitteistojen ja laitoksien mekaaninen suunnittelu, tuotekehitys sekä teknisen tuoteinformaation ratkaisut ja palvelut. Yhtiön asiakaskunta koostuu johtavista kone- ja laiteteollisuuden vientiyrityksistä sekä teollisuusyrityksistä. Anteplan Oy:n toimipisteet sijaitsevat Kouvolassa, Lahdessa, Tampereella, Kotkassa, Joensuussa ja Porissa. Yhtiön liikevaihto oli tilikauden päättyessä 03/2022 yhteensä noin 3 miljoonaa euroa. anteplan.fi

Vahvistamme organisaatiotamme ja haemme nyt Prosessisähkön Pääsuunnittelijoita

Pääsuunnittelijan roolissa tulet kasvattamaan toimistomme prosessisähköosastoa ja tehtävänkuvanasi tulisi myöhemmin olemaan Engineering Manager. Tehtävä vaatii hyvää henkilöjohtamistaitoa ja sinun tulee tulla toimeen myös asiakkaiden ja eri kulttuurien kanssa. Tehtävässä vaaditaan kokemusta teollisuuden alalta esimerkiksi prosessiteollisuuden tai energian tuotannon projekteista. Luonteeltasi olet pro aktiivinen sekä kommunikoit sujuvasti englanniksi ja suomeksi, muu kielitaito katsotaan eduksi.
Avoimet tehtävät sijaitsevat Lahdessa, Kotkassa, Kouvolassa ja Tampereella.
 
Tarjoamme sinulle mahdollisuuden mielenkiintoiseen ja haastavaan tehtävään, sekä nuorekkaan ja kannustavan yrityskulttuurin. Saat mahdollisuuden vaikuttaa ja kehittyä kasvavassa innovatiivisessa joustavassa ilmapiirissä. Viihtyvyytesi varmistamiseksi tarjoamme kilpailukykyiset edut, laadukkaat toimitilat sekä kokeneen tiimin vahvan tuen.

Tulevaisuudessa Mikäli tahdot vaihtelua ympäristöösi niin projekteissamme pääset myös näkemään maailmaa mitä erilaisimmissa paikoissa teknologian parissa. Saimme Future Workplaces 2022 -sertifikaatin, joka ansaitaan kun työpaikan yrityskulttuuria on johdettu poikkeuksellisen hyvällä työntekijäymmärryksellä. Luethan lisää meistä www.co-engineering.fi
Kiinnostuitko! Lähetäthän ansioluettelosi hakemuksen mahdollisimman pian rekry@co-engineering.fi Tarkentavissa kysymyksissä voit kääntyä Sami Kiviojan puoleen numerosta +358 50 4416210 tai sähköpostitse sami.kivioja@co-engineering.fi

Department

Role

Electrical Engineer

Locations

Helsinki, Kotka, Lahti, Kouvola, Tampere

Remote status

Hybrid Remote
Pension and insurance

We offer all employees pension and insurance benefits. Our service provider Avanza gives you access to investment options far beyond industry standard agreements.

Flexible location and hours

Do you work best from home, from the office, or perhaps a combination of the two? We care that you deliver outstanding results to our customers, not from where you do it.

Tailored career development

We care about your professional growth. With offices in four locations (and expanding), and senior experts in multiple fields, opportunities to grow with Co-Engineering are plentiful. We take the yearly development dialogue seriously and strive to support you in your career growth journey.
Workplace & culture
As an employer, we live by the value of putting people first. We cover the bases, so you can focus on performing in your role without distractions. We generously share knowledge and foster a culture of kindness. Your professional development and work-life balance are equally important to us. At Co-Engineering, there are no one-size-fits-all solutions. Together, we shape the best way for your life at work and beyond.
About Co-Engineering
We understand the role of the expert from the point of view of the big picture: we know global players' operating models extremely well and we know the job descriptions and titles they have. We know how to choose the right person for the job, and the result is efficient work performed with speed and expertise.
Engineering Consulting
·
Multiple locations
·
Hybrid Remote
Pääsuunnittelija
Loading application form
Already working at Co-Engineering?
Let's recruit together and find your next colleague.